Months after ratifying a proposal to form an Unincorporated Nonprofit Association (UNA) around its operations, Friends With Benefits (FWB) DAO is moving forward with its leadership transition plans. Under the new structure, a Community Council will be created to "collaborate with and provide guidance to FWB's Mayor and Core Team."
The "Leadership Transition" proposal was approved on September 25 after getting more than 95% support from the community. While there is a general air of excitement around the transition, some members of the community have voiced their disapproval. One of the voters said:
FWB should be decentralizing more, not centralizing in a new way.
Another member, who chose to abstain from the voting round, questioned the DAO's ability to fund the new initiative. "I'm not against it in principle, but I do not think we have enough money to pay for this," the user wrote.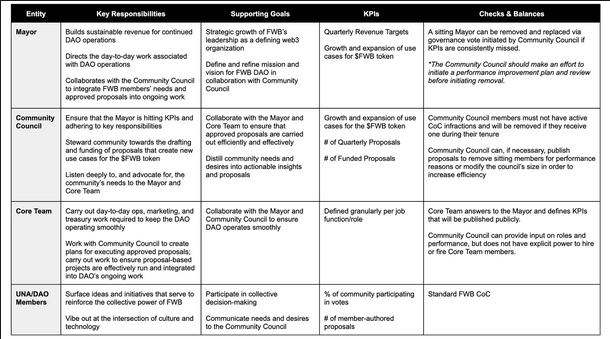 The Community Council will consist of five members who will each receive a monthly compensation of 500 USDC. Their roles and responsibilities will include acting as a community board of advisors, defining FWB DAO's community initiatives, voting to approve or reject a Mayoral candidate nominated by the Core Team, and stewarding the Code of Conduct committee, among others.