On this week's masternode roundup, we have just two projects sitting on gains, with the rest recording single and double-digit losses. Dash Diamond and Divi are the best-performing masternode coins from the past week, judging by the number of listed projects on the Masternode Stats page.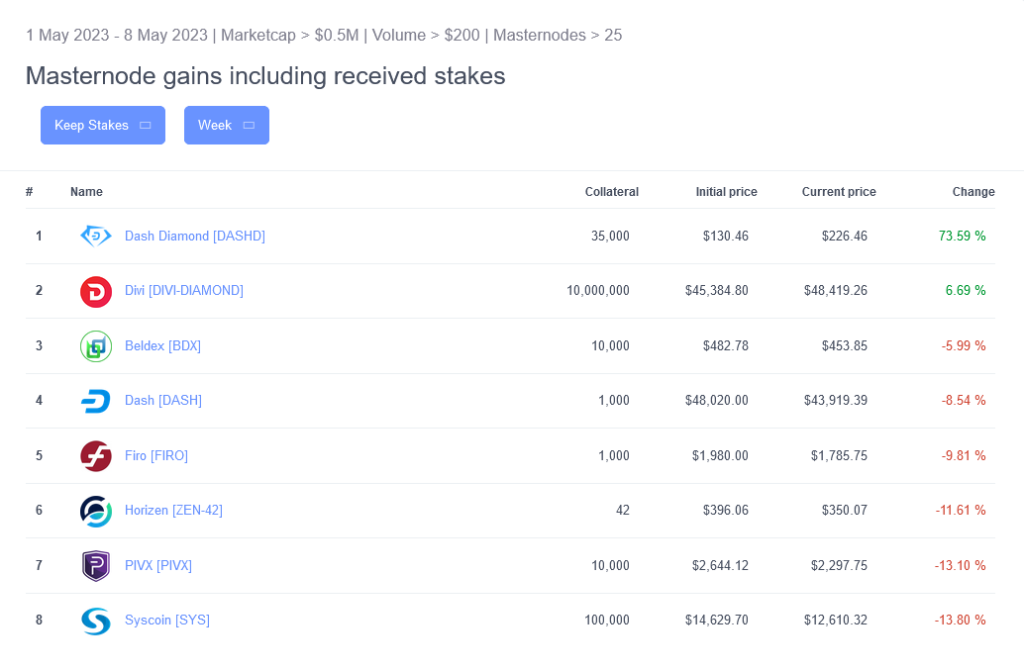 While Dash Diamond gained over 73% over the past week, the first runner-up (Divi Diamond) increased by approximately 6.6%.
The remaining coins, including Beldex, Dash, Firo, Horizen, PIVX, and Syscoin are currently in the red zone. Notably, Horizen, PIVX, and Syscoin have recorded double-digit losses over the past week.
Over to the wider masternode market, Kalkulus appears to be the largest gainer after surging by over 130% in the last 7 days. Neutron, Crypto Sports Network, and Bitcoin Incognito also recorded weekly gains of 96%, 87%, and 58%, respectively. At the lower end of the spectrum, coins like Energi, Telos, and Peony also saw double-digit losses of 29.3%, 21.6%, and 21.5%, respectively.