This week (July 17 to July 24), a significant percentage of the coins listed on the Buzz Stats page closed the week with losses. Only Horizen recorded some positive traction, making it this week's best performer.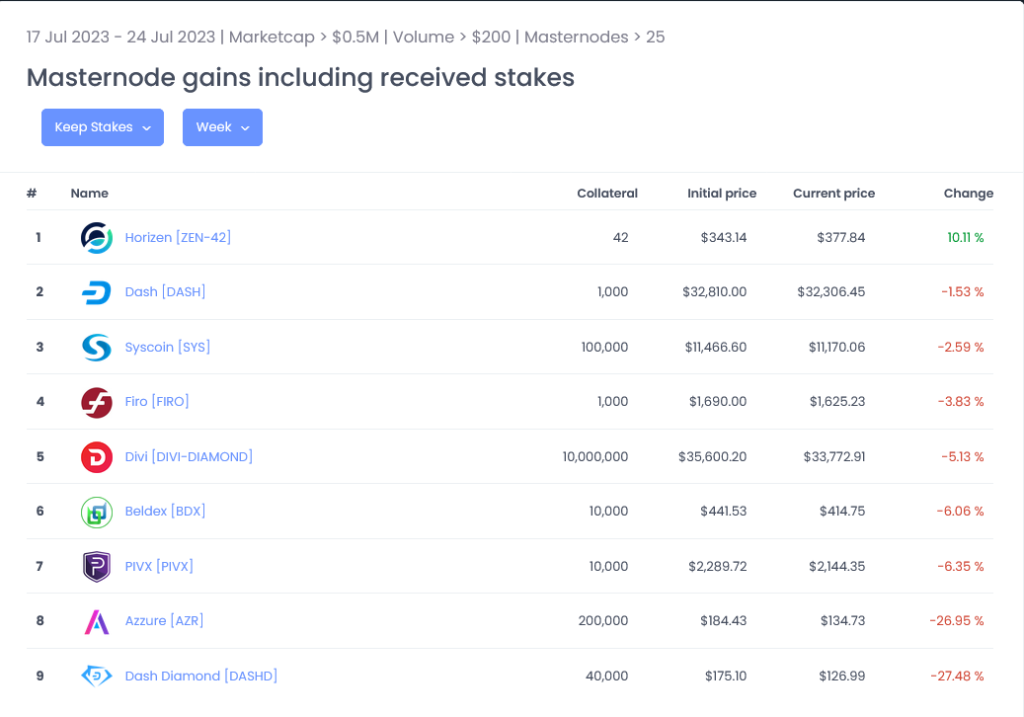 As already mentioned, Horizen is this week's best-performing masternode. The privacy-centric coin locked in a weekly gain of 10%, moving from third place last week to first position this week.
Despite closing the week in losses, Dash is this week's first runner-up, with a slight downturn of 1.53%. Coming in third place with a weekly loss of 2.59% is Syscoin. Comparatively, Syscoin was the first runner-up from last week, while Dash was in 6th place.
Other masternode coins on this week's list include Firo, Divi, Beldex, PIVX, Azzure, and Dash Diamond.
Both Azzure and Dash Diamond saw significant double-digit losses of 26.95% and 27.48%, respectively.
Want to list your masternode project on our Stats page? Send an email to [email protected].