Similar to last week, a handful of the masternode coins currently being tracked on the Buzz Stats page are sitting on weekly losses. However, Azzure and Syscoin saw some positive traction, making them this week's best-performing masternodes.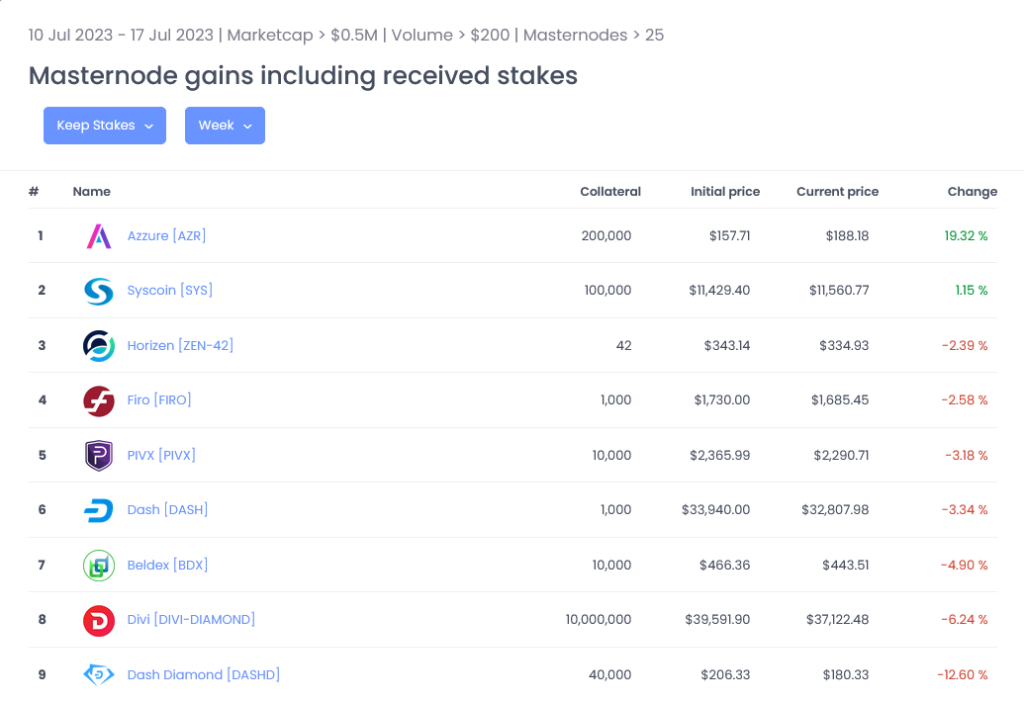 Azzure is this week's best-performing masternode after locking down a weekly gain of 19.3%. Interestingly, the traveling and vacation-related DECENOMY coin was the overall best from last week.
Syscoin, which stood at 10th position last week, climbed through the ranks to become this week's first runner-up. The project saw a slight uptick of 1.1% over the past week.
Other coins on this week's top masternode roundup include Horizen, Firo, PIVX, Dash, Beldex, Divi, and Dash Diamond. It is worth adding that all of these projects recorded some losses over the past week, with Dash Diamond scoring the biggest decline of 12.6%.
Want to list your masternode project on our Stats page? Send an email to [email protected].