On this week's masternode roundup, a significant percentage of the tracked coins saw a decline over the past week. However, Azurre, Birake, and Divi topped the charts as this week's best-performing masternodes.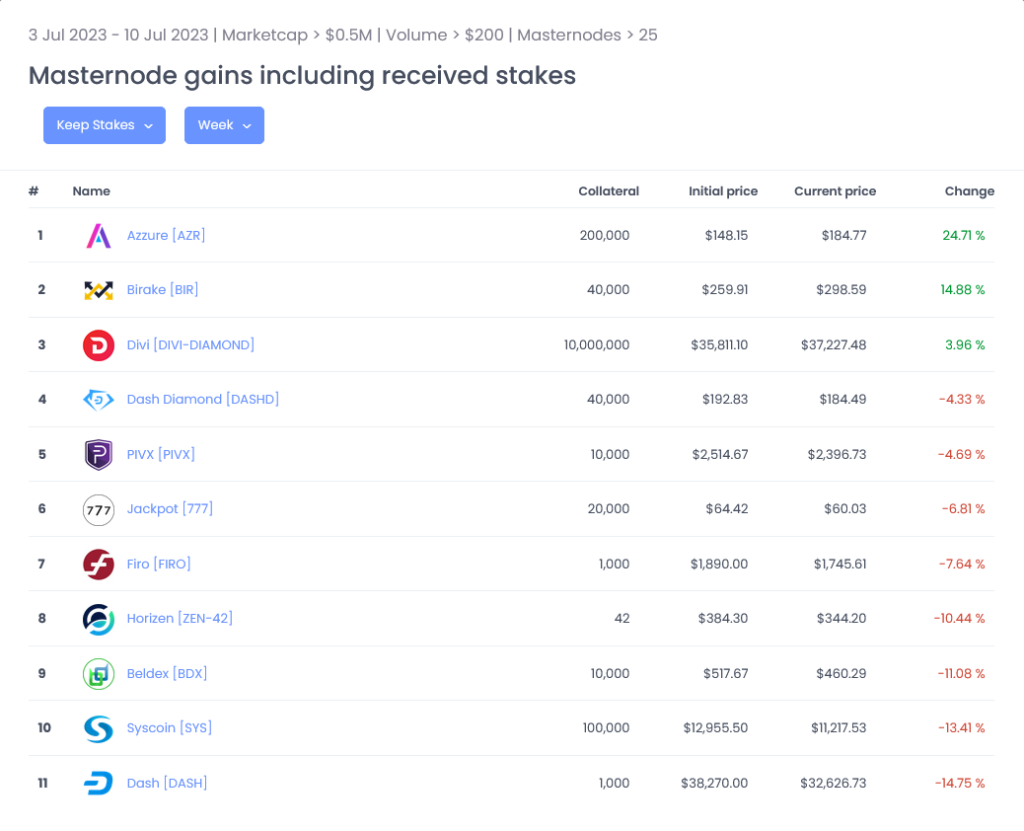 Azzure is this week's overall best-performing masternode. The DECONOMY-backed coin for traveling and vacation recorded a weekly double-digit gain of 24%. Coming second is Birake with a seven-day gain of 14%.
Divi's Diamond tier masternode also saw a slight weekly gain of approximately 4%, making it the second runner-up.
Along with the downturn in the wider crypto market, the remaining coins that are being tracked were all sitting in losses. PIVX, for instance, saw a weekly drop of 4.6% while the price of Firo and Horizen plunged by 7.6% and 10.4%, respective. At the lower end of the spectrum, Dash witnessed the highest drop of 14.7%.
In general, the top masternodes (in descending order) on this week's roundup are Azurre, Birake, Divi, Dash Diamond, PIVX, Jackpot, Firo, Horizen, Beldex, Syscoin, and Dash.
Want to list your masternode project on our Stats page? Send an email to [email protected].