Despite the slight downturn in the general crypto market over the past week (June 12 to June 19), a significant portion of the coins listed on the Masternode Buzz Stats page has recorded gains. Dash Diamond has risen up the ranks to become this week's best-performing masternode.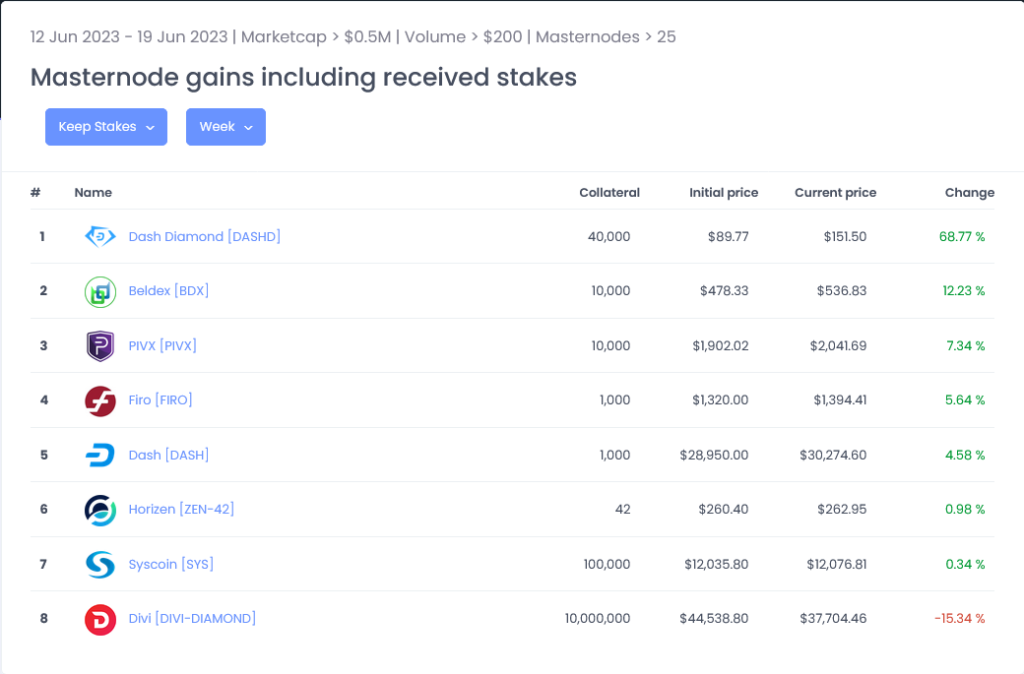 Dash Diamond, a coin that rewards social behavior in the DECENOMY ecosystem, saw a double-digit gain of 68% from last week. The privacy-centric Beldex made this week's list as the first runner-up after securing a seven-day gain of 11%.
Coming in third place is another privacy-focused masternode, PIVX. The masternode coin gained 8% over the past week.
Other listed masternodes that saw gains over the past week include Firo, Dash, Horizen, and Syscoin.
Meanwhile, Divi Diamond is the only tracked masternode that recorded a weekly loss. The coin is down by over 15%.
Want to list your masternode project on our Stats page? Send an email to [email protected].