More than half of the masternodes being tracked on the Masternode Buzz Stats page recorded gains over the past week (May 15 to May 22). Six out of the eight listed coins are currently sitting in profits, with DIVI and PIVX clocking double-digit gains.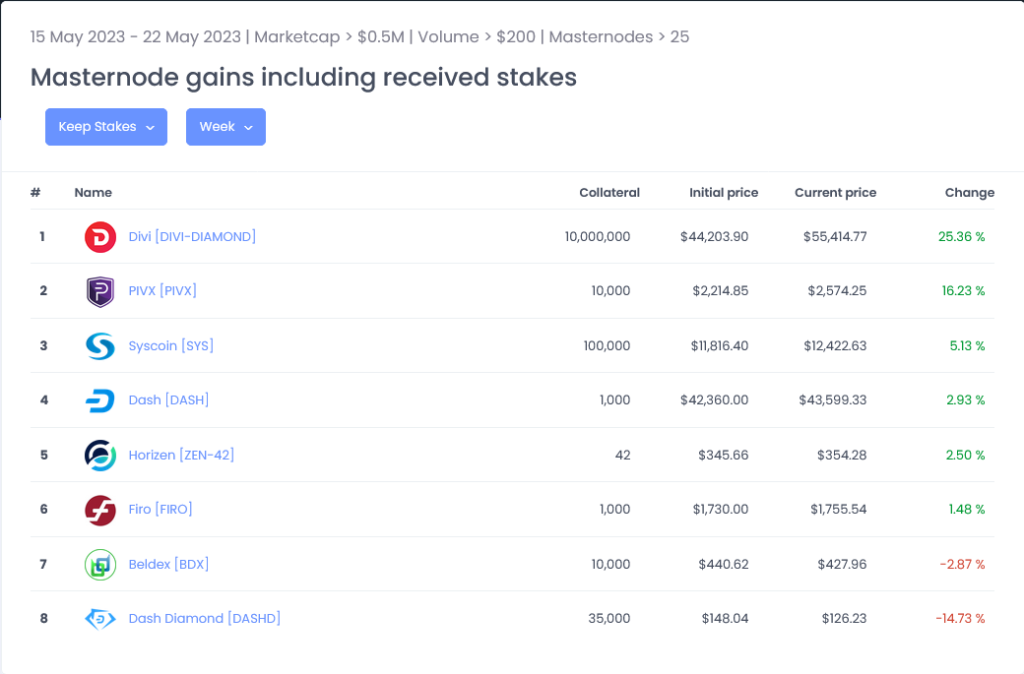 DIVI and PIVX are this week's best-performing masternodes. While DIVI [Diamond] gained approximately 25% over the past seven days, privacy-centric PIVX is sitting on a weekly gain of 16%.
Both cryptocurrencies saw an improvement in their ranking and weekly gains relative to last week. Divi moved from 7th position and a loss of 7.47% last week to become this week's best-performing masternode. Similarly, PIVX moved from third place, with a gain of 3.65% last week to become the first runner-up.
Other masternode coins that saw gains in the past seven days include Syscoin, Dash, Horizen, and Firo. Beldex and Dash Diamond however saw slight losses. Beldex was down by 2.87% while Dash Diamond fell by 14.73% over the past week.
Visit our Masternode Stats page for live data on the listed projects.