Unlike last week, most of the masternodes on this week's roundup (May 8 to May 15) are sitting in the green zone. However, no masternode coin was able to score a double-digit gain. Horizen and Syscoin are this week's best performing masternodes, recording a weekly gain of 4.58% and 4.08%, respectively.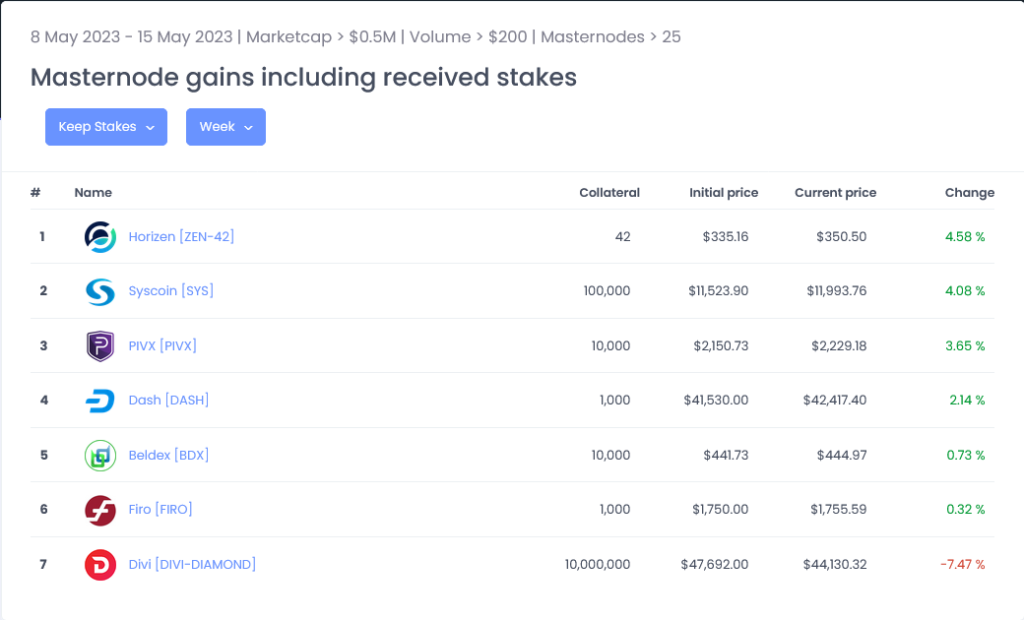 Horizen displaced Dash Diamond to claim this week's top spot, moving up from 6th position from the previous week. Syscoin, this week's first runner-up, also made an impressive swing from last week's 8th place.
Other masternode coins that recorded gains in the past seven days include PIVX, Dash, Beldex, and Firo (in descending order). Meanwhile, DIVI Diamond was the only project on the list to record a loss. The masternode coin is currently sitting on a weekly loss of around 7%.
Visit our Masternode Stats page for live data on the listed projects.