Out of the seven masternode coins currently being tracked on the Masternode Stats page, only four recorded gains in the past seven days (May 22 to May 29). PIVX and Firo are this week's best-performing masternodes.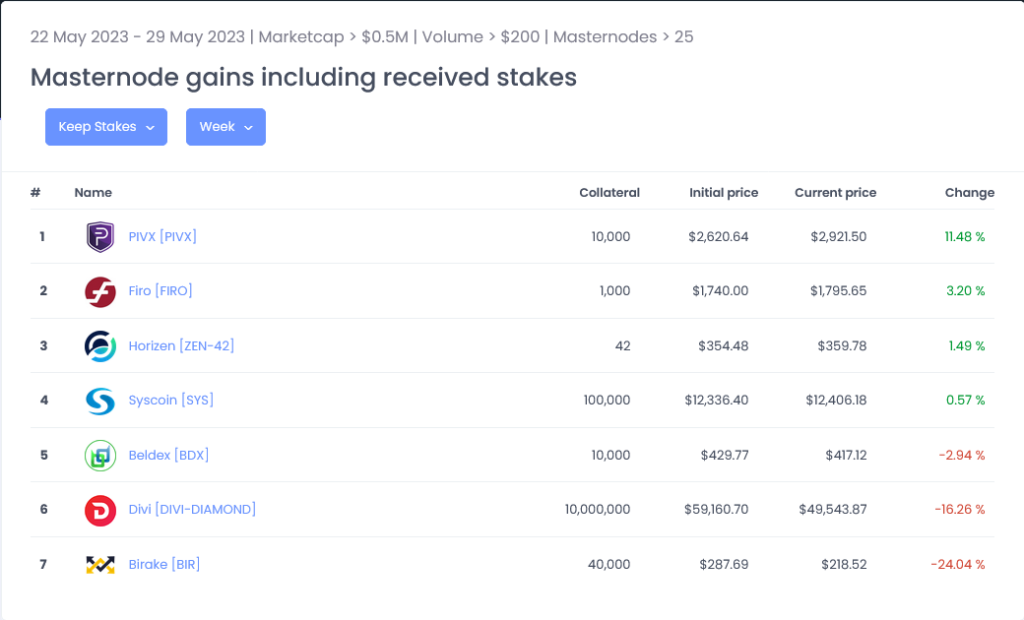 Like the week before, this week's roundup results show a mixture of gains and losses from our top masternode projects. PIVX, which was last week's first runner-up, displaced DIVI to become this week's best-performing masternode. The privacy-focused coin is sitting on a weekly gain of 11.48%.
Meanwhile, DIVI has fallen to 6th place on the list, losing a significant percentage of its gains from the previous week. DIVI Diamond has recorded a weekly loss of over 16%.
Coming in second place is another privacy coin, Firo (formerly known as Zcoin). The masternode coin moved from 6th place last week to become this week's second best-performing masternode after climbing by 3.2% in the past week.
Syscoin and Horizen are the two other projects that recorded gains this week. Beldex and Birake are sitting in the red zone, with Birake being the largest loser (24%) this week.